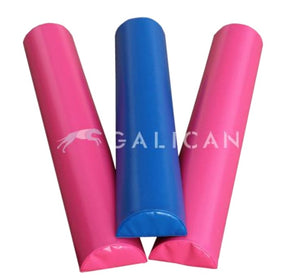 RUN IT!
Puppy Jump Bumps
Regular price
$50.00
$0.00
Unit price
per
SOFT Puppy Jump Bumps provide a slightly elevated surface for puppies to go over without putting added stress on their growth plates. Each bump is soft should they misstep and land on top of them. An excellent idea for use between jump uprights in lieu of a jump bar.
The puppy jump bump is a durable soft vinyl product (the same at the SOFT Wall and Long jump)
Each unit measures 40'' long x 6'' wide x 3'' high
Special price for a set of 3!
---